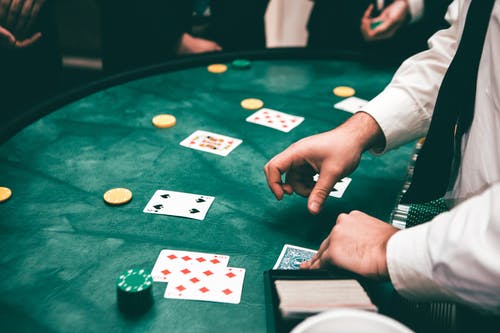 Casinos started in the 17th century in Italy. Since then, it has captured the attention of tons of people all across the globe. The casino is now considered as one of the biggest industries in the world. You might think you know everything about casinos, but you will always discover something new as you dig into its history.
Here are some fascinating facts about the casinos that you should know.
1 – Las Vegas Is Not the World's Gambling Capital
When we think of bright light, slot machines, poker, and blackjack, the first thing that comes to mind is Las Vegas. That's because it is the world capital of gambling. Right? Well, it is not! The world's real leading city of gambling is not Las Vegas, but Macau.
Gambling in Macau is way more than Las Vegas. In Macau's 40 plus casinos, $36 billion was invoiced in 2019, six times more than Vegas. In 2013, it reached an astonishing amount of $45 billion, which is almost the same amount of money France receives from its entire tourism industry.
2 – The World's Largest Casino Is Bigger than a Country
 The biggest casino in the world, which was opened in 2007, is the Venetian Macao. It is bigger than Vatican City. The area covered by Venetian Macao is 10,500,000-square-foot, whereas Vatican City covers around 5,274,316-square-foot (49 Ha) only.
Venetian Macao resort has 3,000 suites, 1,200,000 square-foot of convention space, 1,600,000 sq ft of retail. It also has 550,000 square feet of casino space with 3,400 slot machines, 800 gambling tables, and the 15,000-seat Cotai Arena for entertainment and sports events.
3 – European Roulette Is Way Easier to Win Than the American Version
Roulette is one of the most famous games in casinos. There are two major types of roulette:
American Roulette
European Roulette
The American roulette has two zeros, whereas the European wheel has one zero. This gives the American wheel a 5.4% house edge, which means that casinos are more likely to win. One the other hand, the European wheel has a house edge of only 2.7%, offering better payouts to the player.
Thus, whenever you have the choice, choose the European wheel.
4 – First Casino License in Las Vegas
In 1931, the state legislature of Nevada re-legalized and supported the rise of the gambling industry. Mayme Stocker was the first woman to be issued a casino license in 1931, for the Northern Club.
Mayme opened the Northern Club in 1936, which was located in downtown Las Vegas on 15 East Fremont Street. In 1945, Wilbur Clark renamed the Northern Club as the Monte Carlo Club. It was renamed again to the Coin Castle in the late 1970s and later became the La Bayou Casino, which is still in operation.
5 – The Longest Winning Streak in Casino History Lasted Three Years
You may not know who Archie Karas is, but in Las Vegas, he is the living legend. Archie is famous for being the number-one gambler, who has the longest documented winning streak in gambling history that lasted three years.
In 1992, Archie had lost US$2 million in a LA poker game. With only US$50, he went to Las Vegas. He took a loan of US$10,000 and turned it into US$30,000, playing Razz.
With the winning amount, Archie played against Stu Ungar and won US$9,00,000. The next opponent was Chip Reese, and Archie won US$2 million. Between 1992 to 1995, he turned US$50 to US$40 million in a streak known as The Run.
6 – You're Legally Allowed to Count Cards
Card counting is legal under British law as well as federal, state, and local laws in the United States. It is permissible to track the ratios of cards that have been dealt with, informing your playing and wagering decisions.
However, no external card counting device or person should assist the player in counting cards. Using an app, equipment, or marking cards in a casino is illegal and can get you arrested. But casinos reserve the right to ban it.
7 – Slot Machines Make Casinos the Most Money
The slot machine is the biggest money-maker for the casinos. In Las Vegas, casinos make between 88 and 50 percent of their wagering income from slot machines.
Slot machines are a game of luck and thus possess a high risk. A volatile game has bigger hits but with less frequency. They are more profitable for casino operators because they are programmed to pay out only a small portion of the money that is wagered.
8 – The Main Prison in Nevada Used to Have Its Casino for Prisoners
After the legalization of gambling in 1931, officers in the Nevada state prison began setting up poker, blackjack, craps, and gin rummy tables in a dining hall. Inmates operated a casino, named Bullpen, on the grounds of the Nevada state prison in Carson City. These were the source of recreational activities for inmates from 1932 to 1967.
The casino eventually was shut down when the Nevada Gaming Control Board was established.
Conclusion
The historical, cultural, and traditional significance of casinos and their various games make these wagering establishments interesting to a wide range of populations. Did you know about the eight interesting facts mentioned above? If yes, how many? Let us know your score (out of eight) in the comment section.